2
min read
Hi Everyone,

My name is Dr. Carla Chugani. I'm an assistant professor at the University of Pittsburgh and my passion in life is support the mental health and wellness of college students. I've been writing weekly wellness emails for my colleagues ever since the pandemic began, but thanks to Unpack U, I am now getting the opportunity to provide these messages for college students as well. I really hope you find these messages helpful! One of the topics I'll come back to again and again is mindfulness. Mindfulness is the practice of being purposefully aware of the present moment. Let's take just a quick moment to do a practice now.
Take a moment to identify how you are feeling in this moment. You might be anxious, frustrated, or you might be feeling okay. Now, take a few moments to pause and take a few deep breaths. Try to make your exhale longer than your inhale. Close your eyes if you like. Challenge yourself to do this for at least one minute. After you conclude, notice again how you are feeling. Did anything change? Did anything come up that you might need to attend to?
With all of the changes happening in the world, it is natural to feel anxious, overwhelmed, and pulled in many directions. If you find yourself struggling with uncomfortable emotions, give yourself permission to take one minute to slow down, breathe, and look inward. Allow yourself to take things one day at a time, one step at a time, or even one breath at a time. You deserve this space.
Best,
Dr. Carla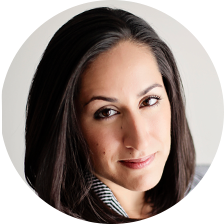 Who is Dr. Carla? Carla D. Chugani, PhD, LPC is an Assistant Professor of Pediatrics at the University of Pittsburgh School of Medicine, Division of Adolescent and Young Adult Medicine. She is an expert in collegiate mental health and is passionate about supporting the emotional wellness of college students through evidence-based programs and services.